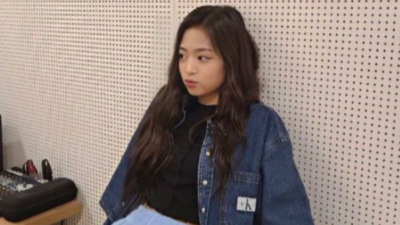 Ahyeon, a key member of the music group BABYMONSTER, will not be making her debut due to health reasons. Known for her outstanding talent in singing, rapping, and dancing, Ahyeon was expected to be the star of the group. Before this news, she faced challenges including criticism for using a controversial word in a video and being absent from a BLACKPINK show. Despite the setbacks, Ahyeon gained fame with her viral cover of 'Dangerously'. Fans are now left wondering about the group's future without her.
There's been surprising news about
BABYMONSTER
, the hot new music group, and a key member named
Ahyeon
. She won't be making her debut with the group due to health reasons, as confirmed by YG.
Ahyeon, born in 2007, was expected to be a star player in BABYMONSTER with her outstanding talent in singing, rapping, and dancing. People were excited about her debut, thinking she would be the ace member of the group.
Ahyeon gained fame quickly and was known as an "all-rounder," someone who could do it all.
Her skills were evident even when she was just a trainee. Many fans were drawn to her not just for her talent but also for her captivating beauty. Some even noticed that she looked a lot like
Jennie
from
BLACKPINK
.
Before the news about her health, Ahyeon faced some challenges in her journey. There was a video from her high school days where she used a controversial word while rapping. This caused criticism from fans around the world, and she disappeared from BABYMONSTER's social media for a while.
Adding to the mystery, Ahyeon was also absent from BLACKPINK's Born Pink Final Seoul show. While the other members were there, she was nowhere to be seen, making fans wonder if this hinted at her not debuting with BABYMONSTER.
Despite these challenges, Ahyeon's journey has been full of highlights. Her cover of 'Dangerously' went viral globally, even catching the attention of the original singer,
Charlie Puth
. People loved her mix of innocence and chicness in her pre-debut photos.
Now, with Ahyeon not debuting with BABYMONSTER, fans are left wondering about the future and hoping for the best for her health. It's a surprising turn of events in the BABYMONSTER story, and everyone is waiting to see how the group moves forward without this key member.