01

/6

​New variant BA.2.86 in circulation​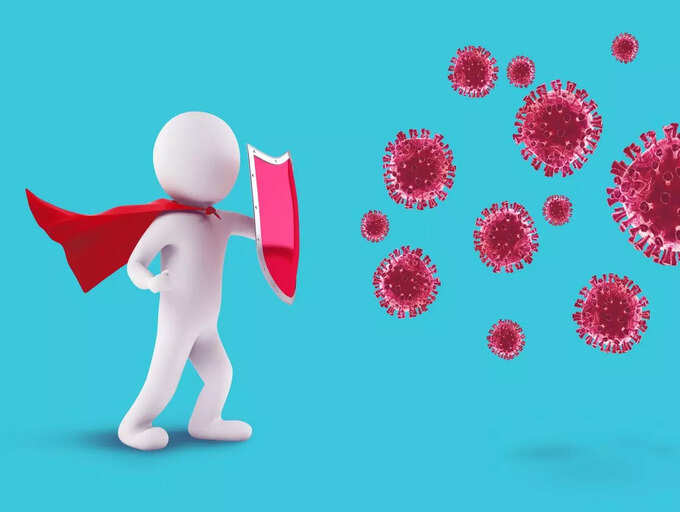 Two teams of US scientists have done lab experiments to see how well antibodies from vaccinated and infected Americans are able to fend off currently circulating variants of Coronavirus, including the rising, highly mutated BA.2.86. The findings are not alarming, rather surprisingly assuring, especially when it comes to BA.2.86, which has also been dubbed Pirola.
02

/6

​Human immune system and Pirola​
The researchers found that our immune systems can recognize and fight off Pirola as well as, and perhaps even a bit better than, the other currently circulating offshoots of the COVID XBB variant. The study also revealed that people who had the most robust responses against BA.2.86 were those who were within six months of an infection with the XBB subvariant.
03

/6

​Lab results offer hope​
"Two independent labs have basically shown that BA.2.86 essentially is not a further immune escape compared with current variants," Dr. Dan Barouch, director of the Center for Virology and Vaccine Research at Beth Israel Deaconess Medical Center and leader of one of the labs, told CNN. The lab results reveal that Pirola might have seemed scarier than it actually could be.
04

/6

​Variant FL.1.5.1 may be more risky​
05

/6

​Concurring findings​
At the other lab, Dr. David Ho, a professor of microbiology and immunology at Columbia University, and his team used "blood plasma from 61 adults: 17 who had gotten three monovalent vaccine doses and two bivalent vaccines, 25 who had recovered from a BA.2 breakthrough infection and 19 who'd recovered from an XBB breakthrough infection."
The results were in good light here too. "Across the range of immune profiles, antibodies in the blood were able to recognize BA.2.86 just as capable as they were other circulating variants."
06

/6

​Why staying vigilant is still important​
Despite the assuring findings, staying alert and vigilant is still important as many hospitalisations and deaths had occurred during the Omicron wave, which was technically a tamer version of the virus. The Omicron wave taught us how agile Coronavirus can be and "how fragile our defenses are in the face of such large shifts."
End of Story
TRENDING ARTICLES