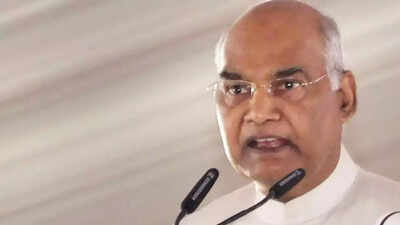 The first meeting of the high-level committee to examine the feasibility and to make recommendations for holding simultaneous polls to Lok Sabha, state assemblies and local bodies will be held on September 23, former President Ram Nath Kovind, who heads the panel, said on Satur
NEW DELHI: The first meeting of the high-level committee to examine the feasibility and to make recommendations for holding simultaneous polls to Lok Sabha, state assemblies and local bodies will be held on September 23, former President
Ram Nath Kovind
, who heads the panel, said on Saturday.
The committee meeting, scheduled a day after the five-day special session of Parliament ends on September 22, makes it evident that any legislation in this regard is virtually ruled out during the House sittings. However, it could also imply that the idea of 'one nation, one election' could be thrown up by the government during discussions.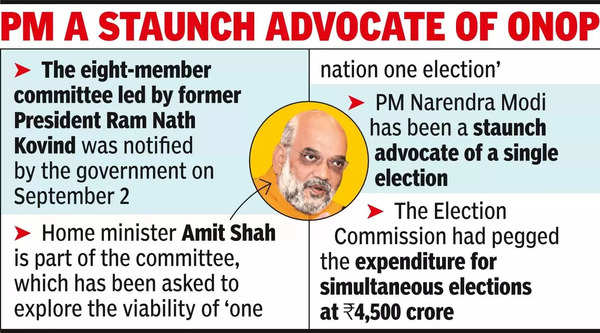 Kovind revealed the date for the first meeting to reporters in Bhubaneswar where he had gone to attend the convocation of a private university. The eight-member committee was notified by the government on September 2, and includes Union home minister Amit Shah.
'One nation, one election' was mentioned in BJP's manifesto for the 2014 Lok Sabha polls and PM Narendra Modi has been a staunch advocate, stating that continuous election cycles are a financial burden and stall development due to the model code of conduct.
One Nation, One Election Centre forms committee to be headed by Kovind, All your questions answered