This year's Diwali is a special one for Kriti Sanon, who has moved into her new house recently. Like every year, she will be celebrating the festival with her family. "This is my first Diwali celebration at my new home and I am excited."
"We will also do Laxmi Puja and have some yummy khaana, like homemade chhole-bhature; it's our thing! I will also indulge in some lip-smacking sweets," says Kriti, who has taken a three-day break for Diwali from the shoot of her maiden production, Do Patti.
The actress, who grew up in Delhi, says "The festive spirit during Diwali is the same throughout the country, be it in Mumbai or Delhi."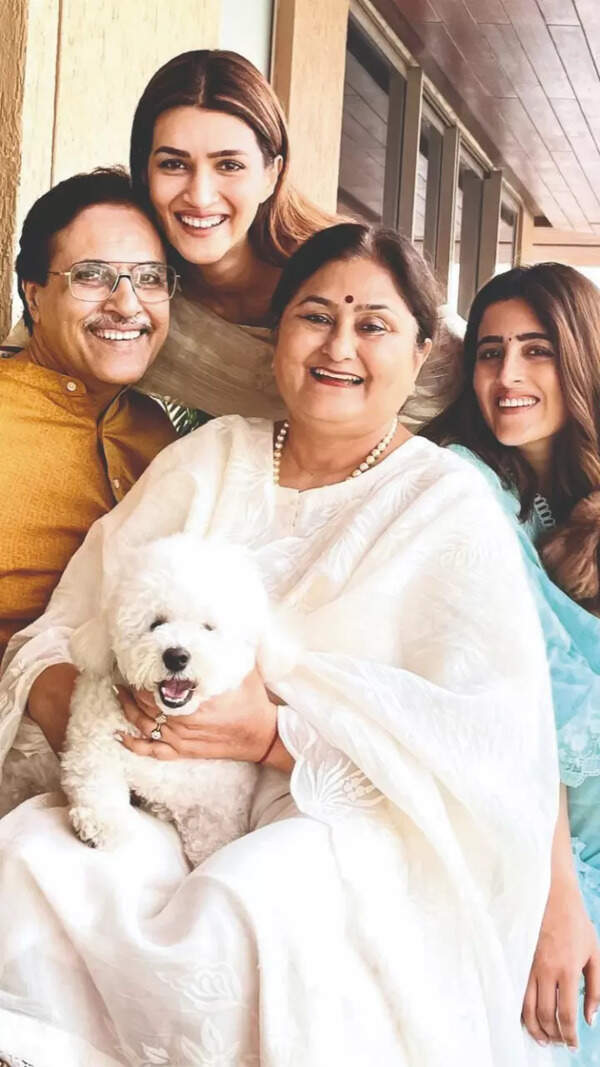 Kriti Sanon with her family
'Diwali is beautiful in Delhi with every street lit up'
Remembering her childhood memories of celebrating the festival in Delhi with her younger sister Nupur,
Kriti
shares, "Diwali is beautiful in Delhi with every street lit up. Celebrations start here much before Diwali, from Navaratri, with every locality having mela and garba nights. I still have my house in Patparganj and as kids we used to go to every society ka mela. It used to be a big event for us. Also, Diwali card parties start weeks in advance and they continue even after Diwali. I feel Diwali celebrations in Delhi are really grand."
The actress, who was recently in Delhi to receive her Best Actress National Award for Mimi, reminisces, "My sister and I would spend the whole day making rangoli, decorating the house and meeting friends in my colony. I remember how all the houses in our locality would be decked up with diyas and fairy lights. Nupur and I would stroll through the neighbourhood to soak in the festive spirit. Meeting relatives, having lots of mithai and, of course, wearing a new outfit for Diwali was the tradition. Diwali is my favourite time of the year."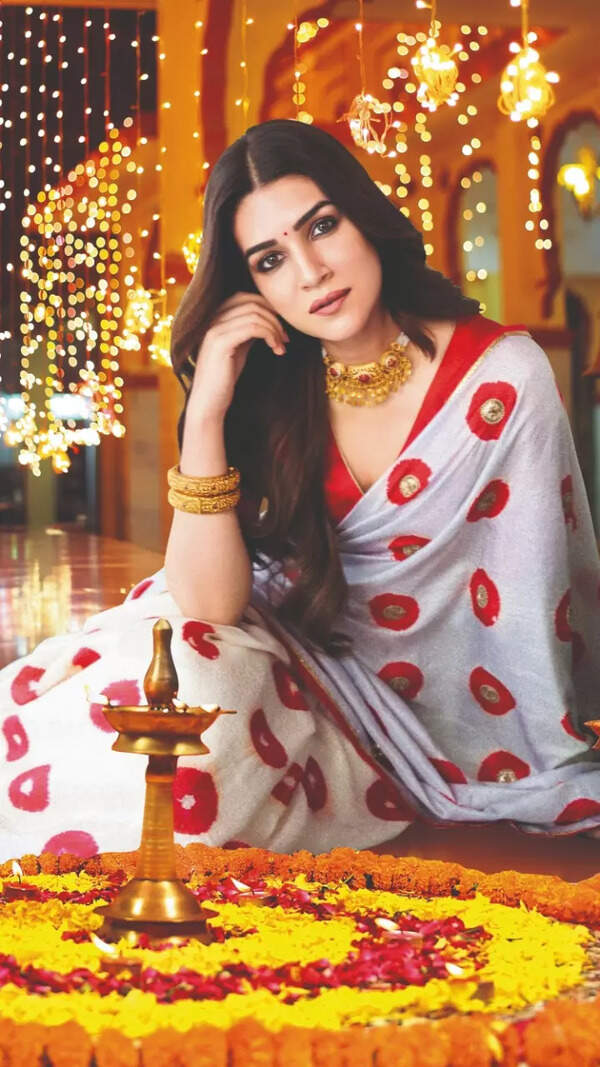 Kriti Sanon
'Never miss having mithai and chhole-bhature on Diwali'
From making rangoli to indulging in her favourite mithai, Kriti has her to-do list ready for Diwali. "Every Diwali, my mother is after my sister and me, saying 'naha lo'! The entire day goes in cleaning the house and making rangoli – we get shouted at 50 times and then we take a shower and get ready for the puja. After dinner, we step out to meet friends," she tells us.
Kriti says that Diwali is the best day to indulge in sweets. "Gujiya is not really a Diwali sweet but since we do not get good gujiya in Mumbai, we make it on Diwali. Give me anything with khoya and sugar and I will love it! Every Diwali after puja, we have homemade chhole-bhature. Having chhole bhature for Diwali dinner has become our family ritual now. Like on the day of kanjak it is fixed that we will have halwa, puri and chane, on Diwali it is fixed that we will have chhole-bhature. So, the two things I never miss having on Diwali are mithais and chhole-bhature," says Kriti.