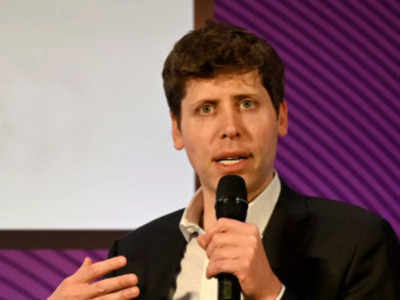 Former ChatGPT boss, Sam Altman, has joined Microsoft to lead a new advanced AI research team, according to a post by Microsoft CEO Satya Nadella. Despite this move, Microsoft's partnership with OpenAI will continue, and Nadella expressed excitement to work with new OpenAI CEO Emmett Shear. Altman was unexpectedly fired by OpenAI's board of directors over the weekend, with the board stating they no longer had confidence in his leadership abilities. Altman described the experience as "weird" and compared it to reading one's own eulogy while still alive.
In a rather surprising twist in the whole
Sam Altman
and
OpenAI
saga,
Microsoft
has announced that the former ChatGPT boss is joining the company. Microsoft CEO
Satya Nadella
posted on X announcing the company's decision. "We're extremely excited to share the news that Sam Altman and Greg Brockman, together with colleagues, will be joining Microsoft to lead a new advanced AI research team.
We look forward to moving quickly to provide them with the resources needed for their success."
Nadella also said that the company's partnership with OpenAI still stands and it will continue to work with the company. "We remain committed to our partnership with OpenAI and have confidence in our product roadmap, our ability to continue to innovate with everything we announced at Microsoft Ignite, and in continuing to support our customers and partners," he said in the post.
Nadella
also said that the company is looking forward to work with new OpenAI CEO Emmett Shear. "We look forward to getting to know Emmett Shear and OAI's new leadership team and working with them," he added in the post.
Altman also replied to Nadella's post with a simple message "the mission continues". Microsoft has bet big on AI and a lot of it is down to OpenAI and Altman, so the former CEO of OpenAI will continue on the same path.
Over the weekend, Altman was surprisingly fired by OpenAI board of directors. In a statement issued by OpenAI board of directors, the implication was that Altman was a non-starter anymore as "the board no longer has confidence in his ability to continue leading OpenAI." Altman in a post on X described the experience as "weird" and felt that it "has been sorta like reading your own eulogy while you're still alive."